Overview
Indian Pharmaceutical Industry has made great strides as one of the largest exporters of generics in the world. The Indian Pharmaceutical industry now faces the challenges of unpredictable product pipelines, increasingly competitive markets, and uncertain policy and regulatory environments.
In its 10th Year of operation, DSSPL helps pharmaceutical manufacturers to become more competitive and successful in today's evolving market ensuring their products and processes meet the stringent regulatory scrutiny and increasing price pressures to navigate complicated and changing regulatory environment.
DSSPL offers competitive Customised Solutions in the area of Quality, GMP Compliance, EHS and Document Management throughout lifecycle of Products.
Compliance
Regulatory compliance
GMP compliance
Quality compliance
GLP compliance
Audits
Data Integrity gap analysis and remediation
Vendor qualification
Third-party GMP Compliance Auditing
Mock FDA/International Regulatory Agency Inspections
Formulations and API audits
Mock Inspections
Support post Regulatory Inspection
Environment Health and Safety (EHS)audits
Training
Quality
GMP
EHS
Business skills
Mentoring and Coaching
Laboratory
Documentation
DMF for bulk drugs
Dossier gap analysis and review for formulations and bulk drugs
CTD dossiers preparation and maintenance for Regulated and Rest of the world
Documentation review and remediation
Annual Product Review
Data trending
Report writing
Regulatory
Regulatory strategy for New drug application
Regulatory support for clinical trial application
Quality
QA/Quality Control Staff rationalization
Policy, SOP & MFR,BPR Review, Preparation & Optimization
Quality System (QS) Development, Assessment & Optimization
Root Cause Investigations & Corrective & Preventive Action (CAPA) Planning & Execution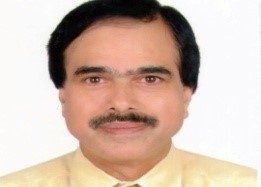 Panel of experts lead by Dr Premnath Shenoy.